Madonna | Celebration | Best of et single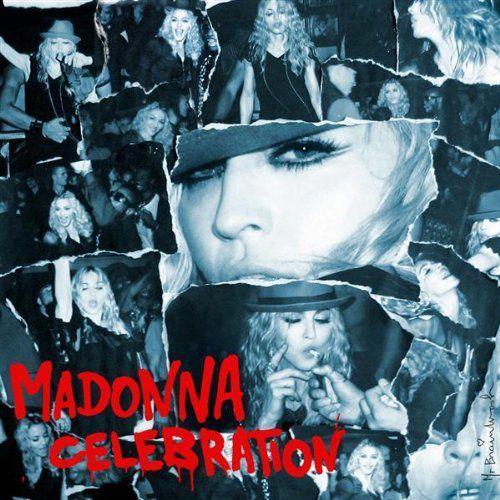 Le nouveau single de Madonna est sur toutes ondes depuis 2 jours !
"celebration" est extrait du prochain best of de Madonna "Celebration" qui retracera sa carriere.
Voici la tracklist supposée du best of :
Tracklist supposée de Célébration :
CD1
Vogue
Express Yourself
Into the Groove
Papa Don't Preach
La Isla Bonita
Everybody
Lucky Star
Holiday
Like a Virgin
Borderline
Material Girl
Crazy For You
Open Your Heart
Cherish
Like a Prayer
Justify My Love
Deeper and Deeper
Erotica
Rain
CD2
Celebration *
Music
Get Together
Frozen
Hung Up
Ray of Light
Beautiful Stranger
Don't Tell Me
Hollywood
Human Nature
Secret
Take a Bow
American Life
Die Another Day
Sorry
4 Minutes
Give It 2 Me
Revolver *
* inédits
Le single devrait sortir fin aout en téléchargement et le 11/9 en version physique.
Les paroles :
I think you wanna' come over, yeah I heard it through the grapevine.
Are you drunk or you sober? Think about it, doesn't matter
and if it makes you feel good then I say do it,
I don't know what you're waiting for
Feel my temperature rising
There's too much heat I'm gonna' lose control
Do you want to go higher, get closer to the fire,
I don't know what you're waiting for
Come join the party, yeah
Coz' everybody just won't do.
Let's get this started, yeah
Coz' everybody wants to party with you.
Boy you got a reputation, but you're gonna' have to prove it
I see a little hesitation,
Am I gonna' have to show you that if it feels right, get on your marks
Step to the beat boy that's what it's for
When it gets too hot we can go outside
But for now just come here, let me whisper in your ear
An invitation to the dance tonight
Come join the party, it's a celebration
Let's get this started, no more hesitation
Coz' everybody wants to party with you
Haven't I seen you somewhere before?
I guess I just don't recognize you with your cloths on… (laughs)
What are you waiting for?
Come join the party, it's a celebration
Let's get this started, no more hesitation
Coz' everybody wants to party with you X 2
Boy you've got it, it's a celebration
Coz' anybody just won't do
Let's get it started, no more hesitation
Coz' everybody wants to party with you
Coz' anybody just won't do
Let's get it started, no more hesitation
Coz' everybody wants to party with you
Remixeurs :
Benny Benassi
Chris Lake
Felguk
Johnny Vicious
Paul Oakelfold